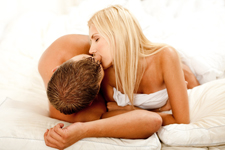 Sex brings balance to your life, health and energy.  It has been shown in studies and real life that those who relax and enjoy lots of sex do better in other aspects of their life also.
It is all about the hormones in the body and how the body reacts to stress and stress relief.
Sexuality is a big part of being human. Love, affection and sexual intimacy all play a role in healthy relationships. They also contribute to your sense of well-being.